Part Two:
.
Internet marketing is a business just like every other business.
You need tools to succeed.
.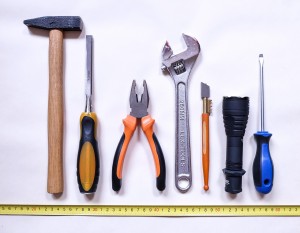 .
.How much you will invest in it depends on you and your abilities. But you must understand that in any business you have to invest if you want to make money.
.
If it was a job it would be different. In a job you are working for the owner and you are part of their investment. Your boss is spending money on you paying you each month, hoping that you will do a good job and make his business profitable so that it will bring a return on the investment he is making in you. See the difference? This is important. Now you are the business owner! 
.
PLEASE READ THE STATEMENT – CAREFULLY!
.
I want to be completely honest and upfront with you about internet marketing:
In the Steps going forward we're going to be sharing traffic tools and other marketing tools that we have found to be very effective online.
.
Now you don't have to join or upgrade in ANY of these to be part of our team.
.
 However, many if not all of of these, are extremely helpful and will either save you a lot of time or help you increase your professionalism, your reach and your income dramatically when you become a team leader and share these with your team.
.
Please DO NOT feel pressure to join or upgrade or feel like I'm trying to be your friend just so you will upgrade. I respect your finances and your ability to provide for your family just like I do my own.
.
Understand however, that in pursuit of success, I spent thousands of dollars on programs that I didn't need or that did nothing for me. This will not be the case with the programs we are sharing with you. All of these programs have earned our trust and have brought real value and income to me and my team leaders.
.
If you are patient with GDI Team Elite, Prosperity Marketing System & the Power Lead System and become a team leader and help your team with the same caring I try to give you – you will see these same programs help you too!
.
HOWEVER, and I will mention this now: Your autoresponder and squeeze page builder such as The Power Lead System (PLS), TrafficWave (TW), AIOP or AWeber (one of these) are the only mandatory programs to upgrade in later in order to have the autoresponder campaign, capture pages and emails necessary to become a team leader. We will help give you the share codes so that you can access these within The Power Lead System, TrafficWave, AIOP or AWeber for you when you become a leader. We will talk about this more in Step 5.
.
There are many good FREE traffic sources and tools you will be shown and that you can find, but realize that many of these take time and effort to use and many times by paying for it you save yourself a lot of work and effort.
.
Please Note: GDI/PMS/PLS are awesome residual income sources by themselves and you don't have to upgrade in other programs (except to have your autoresponder in either The Power Lead System, TrafficWave or AIOP) to do well with any of our main three programs. However, some of these additional income sources and tools will enable you to make more income faster.
.
.
In fact the more ASSETS you have, the more money you will make. Do you remember playing Monopoly? One green house, then eventually four green houses and then you get one HOTEL. And you keep building your assets from there. This is the same except we don't use houses! 
.
I'm going to mention these programs now so that you will know upfront where I am going. The Steps to Six Figures are NOT about these programs but many Steps involve them as a way to learn and increase your skills. Take for example the "Secret of the Big Dogs". It was from this program that I learned about getting a LOT of effective traffic to my website. So, do I encourage you to go through the Big Dogs? The answer is a definite "yes". However, ONLY if it doesn't distract you from finishing the Steps to Six Figures.
.
The only program you will HAVE to have to become a team leader is an autoresponder program such as PLS, AWeber, TrafficWave, AIOP, or MYVIPContacts so that you can learn how to build your list and communicate with your list (Critical Skills #3 & 4). See the video in point 3 below about these autoresponders.
.
These are a few of the additional programs that can make
a difference in your marketing:
.
These helpful programs are:
.
. 
1) Many traffic sites within the Downline Builder of your Team Leader or Sponsor/Owner.
.
2) Simple Traffic Solutions. This will teach you the basics of advertising and how to create free and paid advertising credits for yourself. 
.
3) The Power Lead System, AWeber, AIOP and/or TrafficWave (TW) Tool for building an incredible Email List. You may not realize this but the autoresponder series of emails we use is the MAIN reason we get so many signups each month. MOST of our new members come to us from our autoresponder emails! You can get a free month trial period. Watch this video about the different autoresponders out there and think about which one suits you the best: 
.
.
You may see the the other
autoresponders by clicking below and first finding your team leader
and then their downline builder page.
You can go to see the autoresponders here. 
.
4) Buildabizonline (Build -a-biz-online, also called BABO) This tool will help your team understand who's clicking on their links, rotate your team capture pages, build new capture pages, and writing weekly team letters and emails. You can also get a free membership and a free week trial of the pro upgrade.
.
5) Secrets of the Big Dogs (Tool for building MASSIVE traffic).
.
.
6) The Power Lead System (PLS) This allows you to work with a seven figure Mentor. Not only will this but this program helps you build an almost endless amount of capture pages, single or double opt in autoresponder, URL Tracker and funnel builder. It also has training on multiple advertising methods. This will give you substantial jump in residual income each month and $500-$1000 payments! Free Seven Day trial period..
.
8) A few additional income sources that will possibly help you make some extra income while you are building your business with GDI/PMS or PLS. Some of these are not available in all countries.
.
.
9) THE "COACHING PROGRAM"
(This will help you "jump start" your success online). I'm going to repeat this a couple time in Step 4. Realize that everyone who is personally coached has ten times the potential of succeeding than those who try and do it all themselves.
.
If you're interested to see any of these programs, you can see them in the Downline Builder here:
OWNERS PAGE OR TEAM LEADERS LINK.
Don't forget to find your team leaders name and click on it to go to their page!
.
.
.
.
.